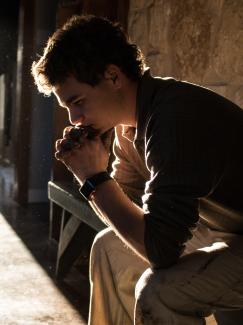 Approaching Critical Support
Simple Moving Averages (SMA) are common tools for traders and market analysts when it comes to gauging long-term market trends. In light of recent market turbulence, the S&P 500 has been approaching its 200-Day Moving Average, a level often regarded as a support point. Remarkably, the index has remained above this threshold for an impressive 140 consecutive sessions as of Friday, marking its lengthiest streak since the post-pandemic surge witnessed in June 2020.
However, should the S&P 500 falter and dip below its 200-Day Moving Average, it could be interpreted as a potential indicator that the market is gearing up for further declines. Such uncertainty and volatility can understandably spark concerns among investors and may lead to hasty decision-making.
We prioritize helping clients stay within their risk tolerances in order to provide peace of mind throughout their financial journeys. This commitment is reflected in our RiskFirst® process, carefully designed to prepare us for diverse market conditions, seeking to ensure that we are well-equipped to navigate any challenges that may arise.
Approaching Critical Support
Source: Bloomberg, Redwood. Data as of 10/6/2023. Date Range from 10/5/2018 - 10/5/2023. For illustration purposes only.
We believe the preservation of capital is key to consistent, long-term investment success.

Our investment approach is grounded in economic theory and backed by quantitative analysis.

Managing drawdown risk is a pillar from which we build our portfolios.
Regards,
Allgood Financial
Disclosure: This piece is for informational purposes only and contains opinions that should not be construed as facts. Information provided herein from third parties is obtained from sources believed to be reliable, but no reservation or warranty is made as to its accuracy or completeness. Charts and graphs are for illustrative purposes only. Discussion of any specific strategy is not intended as a guarantee of profit or loss.  Past performance is not a guarantee of future results. Objectives mentioned are not guaranteed to be achieved. Investors cannot invest directly in any of the indices mentioned above. RiskFirst® is a registered trademark of Redwood Investment Management, LLC.
2323 Naperville Rd, Suite 210 | Naperville, IL 60563 | 331.229.3224 | matthew@allgoodfin.com | allgoodfin.com