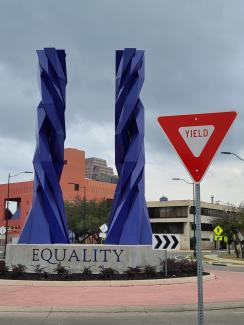 Here Go Yields Again!
The markets have been quite a wild ride these past couple of years, with much of the volatility driven by inflation and rate hikes. Q2 of this year gave us a breather, and many thought things were settling down. Unfortunately, guess what? A strong ADP job report and hawkish Fed minutes have brought rate hikes back into the spotlight, and now most believe that the Fed will start raising rates again.
As a result, treasury yields have shot up like fireworks! The 2-year and 10-year yields are reaching levels reminiscent of 2007, right before the Great Financial Crisis.
Nobody knows for sure how high rates will go this time around. But one thing's for certain: investors need to have a solid investment process in place to navigate future volatility. Managing risk, including drawdown risk, should be a top priority. That way, investors will be better able to achieve their long-term financial objectives.
Surging Yields Again
Source: Bloomberg, Redwood. Data as of 7/7/2023. Date Range from 2005 - 2023.
Disclosure: This piece is for informational purposes only and contains opinions that should not be construed as facts. Information provided herein from third parties is obtained from sources believed to be reliable, but no reservation or warranty is made as to its accuracy or completeness. Charts and graphs are for illustrative purposes only. Discussion of any specific strategy is not intended as a guarantee of profit or loss. Past performance is not a guarantee of future results. The objectives mentioned are not guaranteed to be achieved. Investors cannot invest directly in any of the indices mentioned above.
2323 Naperville Rd, Suite 210 | Naperville, IL 60563 | 331.229.3224 | matthew@allgoodfin.com | allgoodfin.com