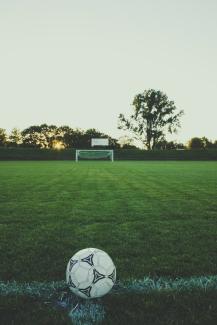 Leveling the Playing Field
2022 served as a stark reminder of the challenges inherent in traditional fixed-income investments. The dramatic double-digit declines experienced by treasuries and investment-grade bonds raised concerns, particularly for those who consider these assets as reliable safe-havens. This left investors with few options because while viable alternatives like private debt have long been available, access to these options was often restricted for individual investors. Many private debt funds operated as Limited Partnerships (LPs), demanding individual subscriptions, accreditation, and imposing high minimum investments. Consequently, individual investors typically allocate less than 5% to alternative investments.
However, evolving financial markets have introduced new possibilities. Some individuals have begun accessing private debt through publicly available vehicles like interval funds, providing more inclusivity. Our investment philosophy has consistently revolved around developing solutions that emphasize managing drawdowns and mitigating downside risks. Seizing opportunities like these in the market plays a pivotal role in helping investors achieve their financial aspirations.
Leveling The Playing Field
Source: 2016 Willis Towers Watson Global Pension Assets Study; 2016 National Association of College and University Business Officers; Money Management Institute, "Distribution of Alternative Investments through Wirehouses." Allocations shown are for U.S. Pensions and U.S. University Endowments.
We believe the preservation of capital is key to consistent, long-term investment success.

Our investment approach is grounded in economic theory and backed by quantitative analysis.

Managing drawdown risk is a pillar from which we build our portfolios.
Regards,
Allgood Financial
Disclosure: This piece is for informational purposes only and contains opinions that should not be construed as facts. Information provided herein from third parties is obtained from sources believed to be reliable, but no reservation or warranty is made as to its accuracy or completeness. Charts and graphs are for illustrative purposes only. Discussion of any specific strategy is not intended as a guarantee of profit or loss.  Past performance is not a guarantee of future results. Objectives mentioned are not guaranteed to be achieved. Investors cannot invest directly in any of the indices mentioned above.
2323 Naperville Rd, Suite 210 | Naperville, IL 60563 | 331.229.3224 | matthew@allgoodfin.com | allgoodfin.com