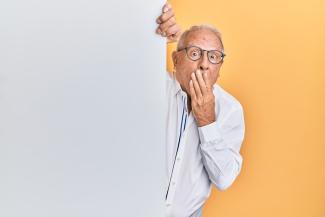 Inflation – it's the buzzword that has been keeping everyone on their toes. The recent Consumer Price Index data, a popular gauge of inflation, has unveiled a shift - inflation has risen at its slowest pace in over two years. Thanks to the Federal Reserve's aggressive rate hiking policy, we are nearing levels before this whole inflation conundrum shook the scene. As this narrative unfolds, the backdrop remains steadfast – the economy is demonstrating resilience with record-low unemployment, strong wage gains, and better-than-expected GDP growth. With inflation simmering down and our economy standing tall, can the Federal Reserve and the markets raise a victory flag? The question hangs in the air, loaded with anticipation.
Yet, let's not be too quick to declare triumph. History has its own story to tell. The path of inflation today curiously echoes the trajectory of the past – reminiscent of the '70s Volcker era. That era saw a rollercoaster of inflation, which was tamed and then resurged due to hasty easing moves. The shadows of history teach us caution. Successful policy moves to subdue inflation might be overshadowed if we step off the gas too soon, painting a déjà vu picture of the '70s Volcker era. The looming question emerges – will we navigate wisely this time?
In these uncertain times, fear might whisper in our ears. But rest assured, we're armed with a compass – our RiskFirst® process. We embrace the challenge of uncertainty with a cool head and a disciplined approach. While the future remains veiled, our commitment to guiding our clients through the maze remains unwavering.
Mistakes Remembered
Source: Bloomberg, Redwood. Data as of 8/11/2023. Date Range from 1966-1982 and 2013-2023.
Regards,
Allgood Financial
Disclosure: This piece is for informational purposes only and contains opinions of Redwood that should not be construed as facts. Information provided herein from third parties is obtained from sources believed to be reliable, but no reservation or warranty is made as to its accuracy or completeness. Charts and graphs are for illustrative purposes only. Discussion of any specific strategy is not intended as a guarantee of profit or loss. Specific securities mentioned are not recommendations to buy or sell. Past performance is not a guarantee of future results. Objectives mentioned are not guaranteed to be achieved. Investors cannot invest directly in any of the indices mentioned above. RiskFirst® is a registered trademark of Redwood Investment Management, LLC.
2323 Naperville Rd, Suite 210 | Naperville, IL 60563 | 331.229.3224 | matthew@allgoodfin.com | allgoodfin.com