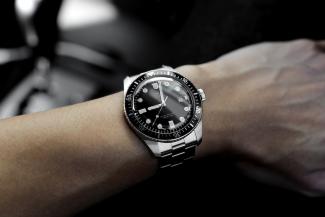 Last week, the Federal Reserve raised interest rates by another 25 basis points, marking the latest edition in a series of furious hikes that began in March 2022. However, what sets this increase apart from previous ones is the Fed's tempered language regarding future hikes. Market pundits, who hyper analyze Jerome Powell's every word, have interpreted this change as a signal that the Fed will most likely stop increasing rates going forward.
This is welcomed news for investors as uncertainties around the banking system and a potentially severe recession continue to loom in the back of the minds of investors, and a pause is the first step before cutting rates. At the time of the writing of this letter, the market implied a 90% chance that rates will remain the same at the next meeting.
The Rate Wait
Source: Bloomberg, Redwood. Date Range from: 5/1/04 - 5/4/23. Data as of 5/5/23.
While a pause in rate hikes appears likely, it may be some time before rates begin to decrease. In the previous two rate hiking cycles, it took the Fed 15 and 7 months to change its course. These periods of high-interest rates usually mean longer periods of tighter credit, putting a strain on the economy. Therefore, even with a pause, investors will likely have to weather through many months of uncertainty before stability returns to the markets.
During times of uncertainty, having a sound investment process can help alleviate the anxiety that investors may feel regarding their ability to achieve their long-term financial goals. Investors cannot expect to time when the Fed will start cutting rates nor predict when a recession will occur. An investment process, such as the RiskFirst® approach, will help investors navigate through turbulent times as it uses tactical mandates to keep investors within their drawdown tolerances.
Our strategies are built through continuous, innovative, quantitative research.

We believe long-term investment success stems from the preservation of capital.

Our mandates include tactical strategies that help limit a portfolio's drawdown.
Regards,
Allgood Financial
Disclosure: This piece is for informational purposes only and contains opinions of Redwood that should not be construed as facts. Information provided herein from third parties is obtained from sources believed to be reliable, but no reservation or warranty is made as to its accuracy or completeness. Charts and graphs are for illustrative purposes only. Discussion of any specific strategy is not intended as a guarantee of profit or loss. Past performance is not a guarantee of future results. The objectives mentioned are not guaranteed to be achieved. Investors cannot invest directly in any of the indices mentioned above. RiskFirst® is a registered trademark of Redwood Investment Management, LLC.
2323 Naperville Rd, Suite 210 | Naperville, IL 60563 | 331.229.3224 | matthew@allgoodfin.com | allgoodfin.com