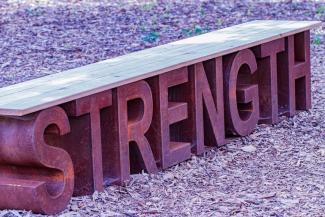 Comparing the S&P 500 Index to its 200-day moving average is a common methodology used to determine the direction of the market. In times of distress, such as during a bear market or when the S&P 500 Index falls by 20%, it is common for the index to fall below its 200-day moving average and remain there until the market is back in a bull market. Historically, it is rare for the index to cross above its 200-day moving average and sustain that level while still in a bear market.
Currently, the S&P 500 Index has remained resilient above its 200-day moving average despite still being in a bear market. Many investors are interpreting this as a sign of market strength and a possible end to the sell-off.  
Strength or Sideways?
Source: Bloomberg, Redwood. Data as of 4/28/2023. Date Range from 4/1/1990 – 4/28/2023.
But is it really over? One defining characteristic of this bear market is the numerous countertrends. These up-and-down moves are likely driven by the Federal Reserve's efforts to balance between taming inflation and preventing a full-blown recession or financial crisis. Therefore, the times when the market has traded above the 200-day moving average this year could just be a side effect of the many countertrends.
That being said, a sideways-moving market can be frustrating for both bulls and bears. In such times, having a sound investment process in place can help investors stay disciplined and avoid knee-jerk trades at inopportune times. Investors following the RiskFirst® process can better tune out the noise and stay on track to achieve their long-term financial goals. The RiskFirst® process utilizes tactical mandates that help investors manage risk, seeking to keep them within their drawdown targets.
We believe the preservation of capital is key to consistent, long-term investment success.

Our investment approach is grounded in economic theory and backed by quantitative analysis.

Managing drawdown risk is a pillar from which we build our portfolios.
Regards,
Allgood Financial
Disclosure: This piece is for informational purposes only and contains opinions of Redwood that should not be construed as facts. Information provided herein from third parties is obtained from sources believed to be reliable, but no reservation or warranty is made as to its accuracy or completeness. Charts and graphs are for illustrative purposes only. Discussion of any specific strategy is not intended as a guarantee of profit or loss. Past performance is not a guarantee of future results. The objectives mentioned are not guaranteed to be achieved. Investors cannot invest directly in any of the indices mentioned above. RiskFirst® is a registered trademark of Redwood Investment Management, LLC.
2323 Naperville Rd, Suite 210 | Naperville, IL 60563 | 331.229.3224 | matthew@allgoodfin.com |