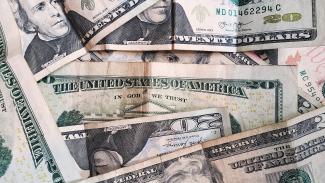 The significant impact of rising interest rates has bolstered the U.S. 10-Year Treasury Yield, ushering in disruption to a steady two-decade trend. The broader Treasury market finds itself on track for a potential third consecutive annual loss, a factor that not only affects stock prices but also challenges prevailing assumptions about the trajectory set by the Fed. For bond traders, a new reality is taking shape. The era of historically low yields appears to be shifting, prompting reflections on a time before the global financial crisis. Yields have now surged to 4.23%, an intriguing development that sparks speculation. Yet, what lies ahead? While the prospect of higher rates brings potential benefits, including increased interest payments for bondholders, it also casts shadows over critical elements like consumer spending, housing, tech stocks, and government financing costs. Amidst this ever-evolving landscape, uncertainties abound.
How far will the Fed extend its current rate-hiking policy? What echoes will resonate through the fixed-income realm? The once-unshakable realm of Treasuries reveals its vulnerabilities, underscoring the importance of embracing diversified risk strategies. We chart these waters with what we believe is a well-balanced blend of tactical and strategic approaches; as we seek to guide you through the intricacies of uncertainty. As the unfolding narrative of the bond market captures our attention, remember that we are steadfastly by your side, ready to provide insight and support.
Treasury Trends Shift
Source: Bloomberg, Redwood. Data as of 8/18/2023. Date Range 1/1/2000 - 8/18/2023.
Regards,
Allgood Financial
Disclosure: This piece is for informational purposes only and contains opinions that should not be construed as facts. Information provided herein from third parties is obtained from sources believed to be reliable, but no reservation or warranty is made as to its accuracy or completeness. Charts and graphs are for illustrative purposes only. Discussion of any specific strategy is not intended as a guarantee of profit or loss.  Past performance is not a guarantee of future results. Objectives mentioned are not guaranteed to be achieved. Investors cannot invest directly in any of the indices mentioned above.
2323 Naperville Rd, Suite 210 | Naperville, IL 60563 | 331.229.3224 | matthew@allgoodfin.com | allgoodfin.com