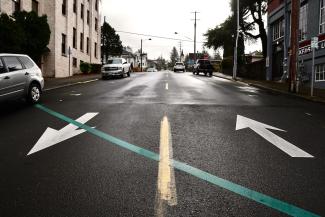 What Goes Up Might Come Down!
What Goes Up Might Come Down!
Incredibly, the S&P 500 has soared almost 20% this year, with 7 tech stocks leading the way. These mega-cap giants, namely Apple, Microsoft, Alphabet, Amazon, NVIDIA, Meta, and Tesla accounted for nearly three-fourths of the index's performance!
Just check out the chart below! A basket with the 7 tech stocks would have delivered a whopping 70% return, while a basket of the other 493 stocks would have returned a measly 9%.
Investing during such a time can be exhilarating, especially for those who own the 7 tickers. The upside can seem limitless, considering the buzz and potential surrounding AI. But just as quickly as something goes up, it could come tumbling back down. A concentrated or improperly weighted portfolio can experience extreme moves in either direction.
In fact, a rally led by such a select group of stocks often indicates that the rally itself is not very healthy. After all, if those 7 stocks were removed, the S&P 500 would have underperformed international stocks. That's why, even in the midst of this rally, it's crucial to have a disciplined investment strategy in place to effectively manage risks and safeguard your hard-earned money.
Heavyweights' Impact
Source: Bloomberg, Redwood. Data as of 7/14/2023. U.S. Market is represented by the S&P 500. The U.S. Big 7 are Apple,
Microsoft, Amazon, Alphabet, NVIDIA, Tesla, and Meta. Global Ex U.S. is represented by the MSCI ACWI ex U.S. Index.
Regards,
Allgood Financial
Disclosure: This piece is for informational purposes only and contains opinions that should not be construed as facts. Information provided herein from third parties is obtained from sources believed to be reliable, but no reservation or warranty is made as to its accuracy or completeness. Charts and graphs are for illustrative purposes only. Discussion of any specific strategy is not intended as a guarantee of profit or loss. Specific securities mentioned are not recommendations to buy or sell. Past performance is not a guarantee of future results. Objectives mentioned are not guaranteed to be achieved. Investors cannot invest directly in any of the indices mentioned above.
2323 Naperville Rd, Suite 210 | Naperville, IL 60563 | 331.229.3224 | matthew@allgoodfin.com | allgoodfin.com